I had such a good time making a gift for my exchange partner, Mrs. Patterson!
I made her a Teacher Toolbox! I got my Pinspiration from:
Click pictures to go to eighteen25 to find a tutorial!
Here's my attempt!! :)
I received the most adorable Mickey Mouse coasters and fleur de lis print from Mechele at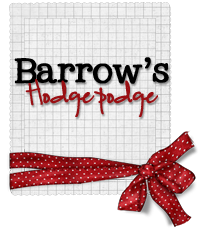 She did her research! I L-O-V-E anything and everything Disney!! Seriously...I'm rather obsessed!
So these coasters were a hit in my household!
How stinkin' cute are these!!!!????
Love this! I couldn't make the glare go away, but it is adorable in real-life!
Thanks Mechele! :)
I will be posting some examples from our stuffed animal slumber party by the weekend. I wanted to post them sooner, but was out sick when they revised/edited and wrote their final drafts, and well--while the cat's away the mice will be slackers!!! There were some really cute ones though!
Having said that, the kids bought the whole party and photos HOOK--LINE--and SINKER!!! Their faces were priceless when they watched the slideshow!
NOW for a FREEBIE!
We are learning about weather, and I needed a math homework sheet this week, so I created this:
If you download, please consider leaving feedback! :) I would appreciate it! :)