We are on Spring Break right now---and loving it!!!!! As a way to say thank you to all the wonderful bloggers that truly inspire us, we are having a giveaway.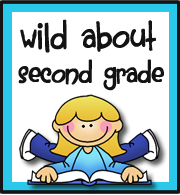 We are giving away 2-$25 online gift cards to any store you choose!!! Yep-----any online store!!!!
What would you choose???
Hmmm....not sure which one I'd pick!!!! Of course, these are just some ideas. The winners can choose whatever online store they wish! :)
Enter below:
You have 9 chances to win!
1. Follow my blog (mandatory)--1 entry
2. Follow Latricia's blog (mandatory)--1 entry
3. Follow both TpT stores--2 entries
4. Blog about the giveaway--5 entries
I'm trying out Rafflecopter...it seems really easy! :)
a Rafflecopter giveaway